If you have been to Shanghai, I am sure you have heard about and been impressed by former french concession (FFC) area. A residential area of Shanghai once designated for the French, the FFC is still popular with tourists and expats, and appreciated for its cafes, small boutiques, tree-lined avenues, and tudor houses.
Our new stockist, Lady Fafa is located in FFC. It's a small little boutique selling accessories, ranging from their own house brand "Fa" to indie jewellery brands. You can even find antique watches there!
Have fun shopping :). 
Address:
15 Shaanxi South Road (junction of Shaanxi South Road and Julu Road)
15 陕西南路 (陕西南路,巨鹿路交接口)
Shop front, you will not miss that bright yellow wall!!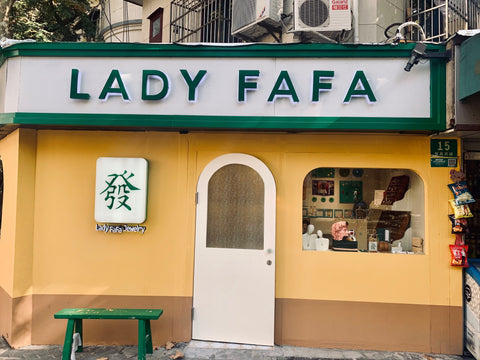 A little corner showcasing our products. Launching first our Granny bags and little baguettes.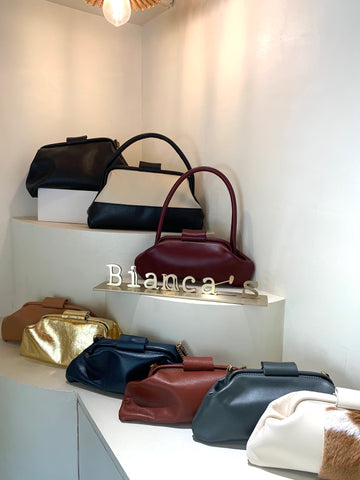 BTW, do you know that the chinese meaning of the word "fa"? it means prosperity and wealth!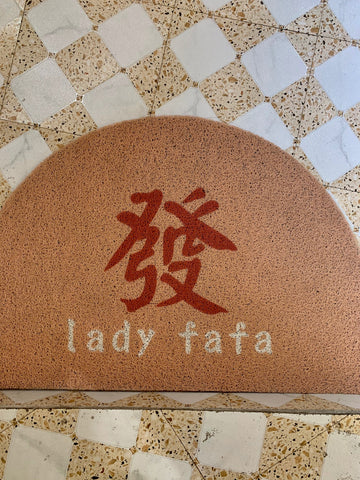 Supercool vintage / antique watches. According to Lady Fafa, these watches are made in the 80s and 90s.. Think I am going to get one myself later on.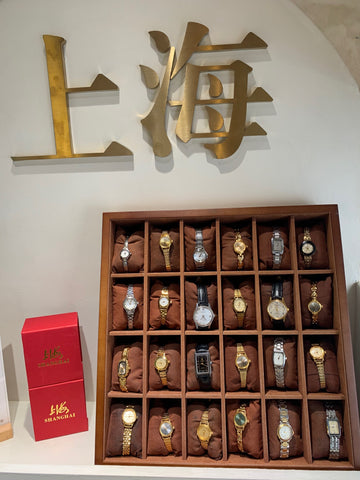 One of their house products.... It says "da fa" which means big wealth!! We all need that, dont we???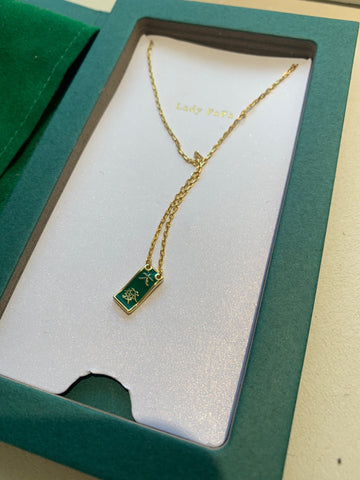 More Fa-themed accessories!!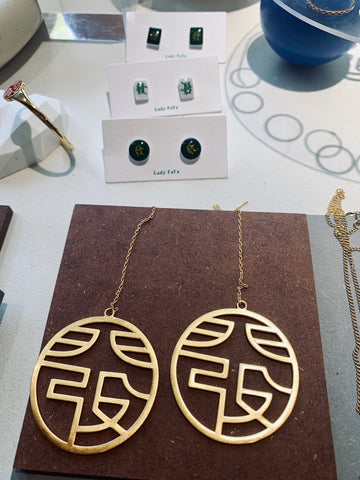 Cute little print out portraits of girls wearing Fa-themed jewellery.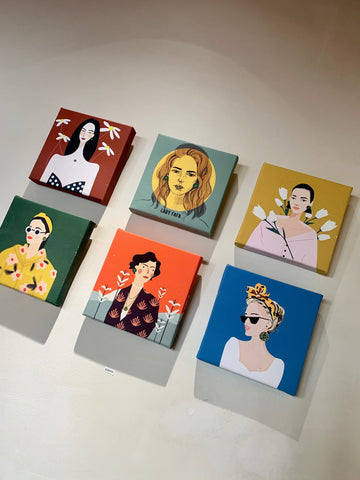 Customers browsing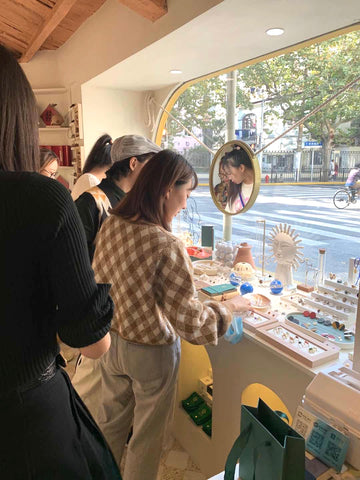 So do come check it out. It's a little cramp store but I'm sure you will find something cool to bring home :).